In the vicinity of the campsite
Le Rocher de la Granelle
Numerous sites of international renown listed as Unesco World Heritage sites are to be visited while walking in the Vézère valley also called the Valley of Man or along the Dordogne valley but also in one of the four Périgord: the Black Périgord, the White Périgord, the Purple Périgord and the Green Périgord.
Camping Périgord
Sarlat-la-Canéda
The capital of Black Perigord: Sarlat is about 30 km from the campsite and Bergerac, the capital of the Périgord Pourpre is 45 km away.
Sarlat, located between the Dordogne and Vézère valleys, is the city not to be missed in Périgord with its world-famous heritage and gastronomic events.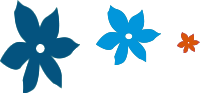 Gastronomy
Dordogne
One cannot talk about the Dordogne without mentioning its gastronomy: goose or duck foie gras, truffles, walnuts, wine and all the associated by-products. You will be able to discover the Bugue markets on Tuesday mornings but also on Saturday mornings. We still have a clear preference for the Tuesday morning market.
Throughout the summer, there are regular night markets.
We will of course be there to guide and inform you if you wish. Every Wednesday evening we offer a tasting of Bergerac wines via our partner the Domaine du Siorac in Saint Aubin de Cadelech. Products are of course available throughout the season at the campsite reception.
- Foie gras Jérémy Jacques
- Bugue Honey
The Markets
Dordogne - Périgord
The main markets :

• Monday: Les Eyzies (April to October).
• Tuesday : Le Bugue.
• Wednesday: Montignac.
• Thursday: Lalinde and Montpazier.
• Friday: Plazac (16h-20h), Le Lardin.
• Saturday: Montignac and Le Bugue.
• Sunday: Rouffignac and Limeuil (in July-August except during the pottery market).

In the summer, night markets are held in the village square. They are a real festive invitation to meet farmers, breeders and craftsmen. From stall to stall, plates are composed and glasses are filled to everyone's taste. The sale is always accompanied by a tasting and very often by musical entertainment.
Night markets :

In July and August :

• Monday evening in Montignac (place du 8 mai 1945, from 7pm).
• Tuesday evening at Le Bugue (from 6pm).
• Wednesday evenings in Aubas (from 7pm) and Rouffignac-St-Cernin (from 7pm and mid-July).
• Thursday evening in Saint Léon-sur-Vézère (craft and gourmet market from 6.30 pm), in Auriac du Périgord. Organic night market in Sarlat-la-Canéda all year round from 18h to 22h.
• Friday evening at Buisson de cadouin, in Valojoulx, gourmet meal in Les Eyzies (on 19/07, 26/07, 02/08, 09/08, 16/08 from 18h30, Place de la Mairie).
• Saturday evening at Audrix (from 7pm).
• Sunday night in Limeuil.
The Vézère Valley
Dordogne - Périgord
You will be able to discover our villages: Limeuil, Coly Saint-Amand, Saint-Léon-sur-Vézère which are classified among the most beautiful villages in France.
The Vézère Valley is famous for its numerous prehistoric sites, fifteen of them are classified as World Heritage Sites by UNESCO, including of course the Lascaux cave.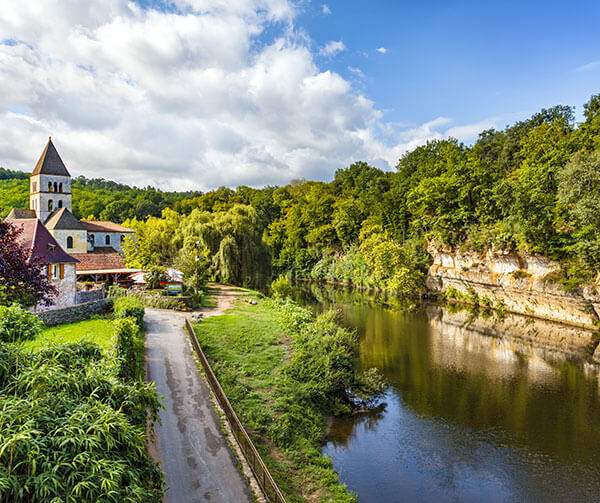 Saint-Léon-sur-Vézère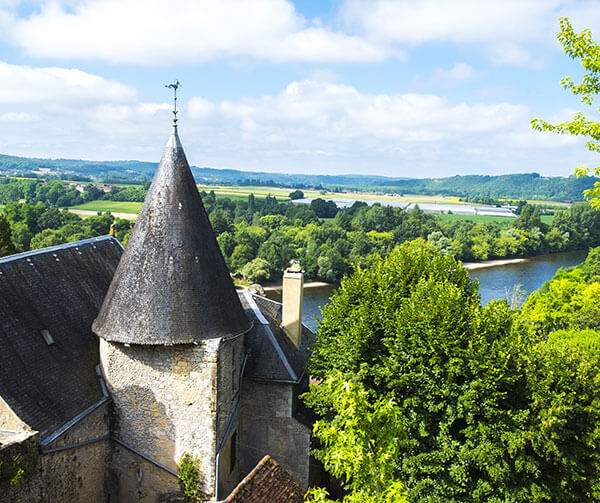 Limeuil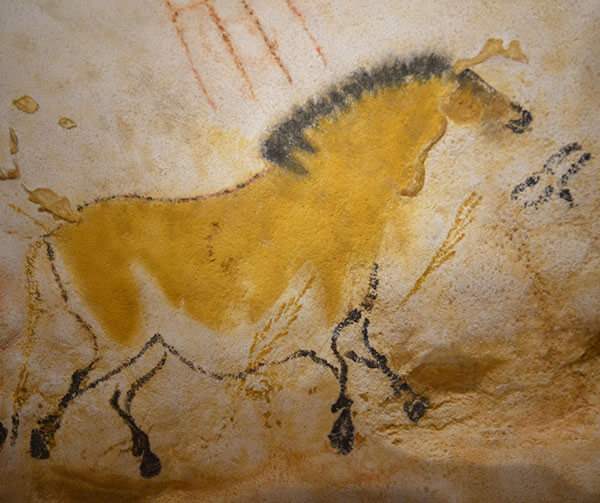 Lascaux Cave
Active Holidays
in Dordogne
Walks and hikes: on foot, on horseback, on mountain bike, discover the Dordogne. Hiking map.

Discover surprising points of view, an exceptional heritage, an infinite variety of flora and fauna...

You will find strong and new sensations in the leisure parks near the campsite.

See the interactive map.